2018 in books
1st Jan 2019
2018 is the year that I got back into reading. Here is a list of some of the non fiction books that I have read throughout the year. I've started the list with the tech books, then put the social reads toward the end of the list.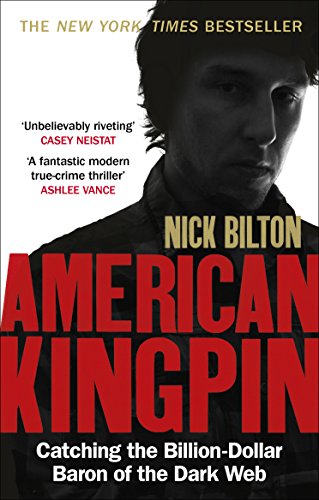 American Kingpin: Catching the Billion-Dollar Baron of the Dark Web by Nick Bilton
Fascinating re-telling of the story of the infamous dark web black market website, the Silk Road. It covers the development of the Silk Road, how it came to exist, who was behind it, how it ran, and how it got taken down. The amount of money the Silk Road made at it's peak was incredible!
How Music Got Free: What happens when an entire generation commits the same crime by Stephen Witt
This book is awesome! A great retelling of late 90s and early 2000s music piracy crews, who was behind them, how they came to prominence and how they ultimately got caught. It also covers the format wars of digital music, and how the MP3 came to dominate. This is well worth a read for all of you techies and will take you back to the Napster days!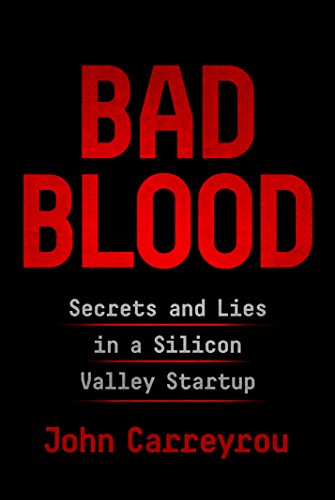 Bad Blood: Secrets and Lies in a Silicon Valley Startup by John Carreyrou
You might have heard of Theranos and it's strange CEO, Elizabeth Holmes. The now defunct startup was built on lies, and ended up collapsing like a house of cards, having burned $750 million from duped investors. Theranos claimed to have ground breaking technology that could run hundreds of blood tests on a single pin prick of blood. In reality, they could only produce unreliable results from a vial of blood. The facade continued for years with Elizabeth Holmes managing to persuade several investors to value Theranos at over a billion dollars. A truly 5 star read.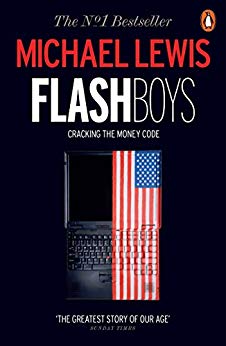 Flash Boys by Michael Lewis
The author behind The Big Short took his investigative skills to look into the murky world of high frequency trading. The rise of high frequency trading ties up with the rise of the internet age, and lead to stock trading companies spending millions on faster connections, and to even have their servers physically located closer to certain machines in data centres in order to make a connection a fraction faster. A brilliant read, with a great mix of scandal and technology.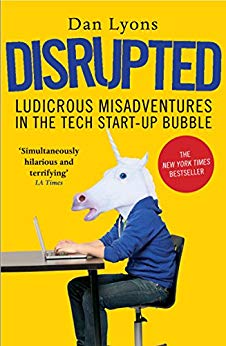 Disrupted: Ludicrous Misadventures in the Tech Start-up Bubble by Dan Lyons
Hilarious and alarming account of respected journalist that spent over a year working at a startup, HubSpot. HubSpot sounds like a toxic place to work, with regular firings (known within the cult of HubSpot as "Graduations"), non existent on boarding, and a self cultivated cult of personality around it's leaders. Oh, and it's product really isn't innovative. HubSpot is a real company and is still trading.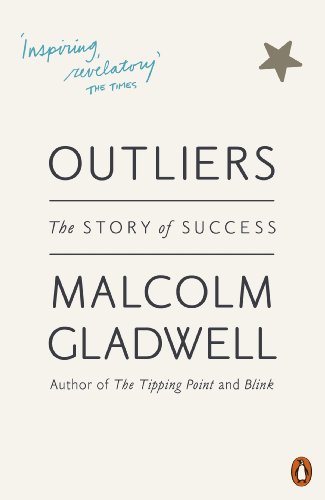 Outliers: The Story of Success by Malcolm Gladwell
Is Bill Gates really an extraordinary individual, or did his circumstances make him an extraordinary individual? Are elite sports professionals really the best in their peer group, or is it just that the month of the year that they were born in meant that they were physically more developed than their peers? Gladwell does a great job of exploring the above and several other outliers, and this is a great read for the curious mind. I'd highly recommend picking up this book, and it'll probably be cheap as it was first published a decade ago!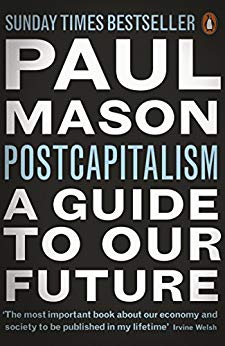 PostCapitalism: A Guide to Our Future by Paul Mason
I didn't really enjoy this read. Let me prefix this by stating that I like Paul Mason and that I find him insightful. This book starts of well with an analysis of previous industrial and technological eras, how they've progressed, and where we are now - genuinely interesting stuff. What I found tricky to follow was just how heavy this book got when it descended into economic theory, backed up with not so brilliantly annotated graphs. Anyway, the tl;dr is that we're all a bit fucked because globalisation.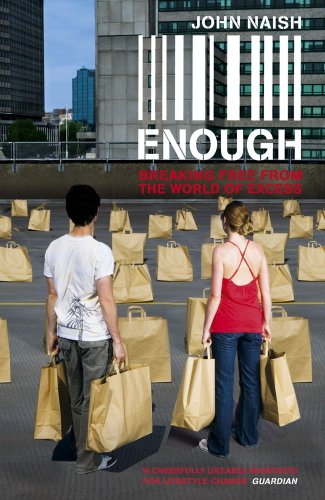 Enough by John Naish
A book in part about minimalism and in part about consumerism and when to stop. The book does make you think about where your constant drive to own more stuff comes from, and also covers how technology might be playing a big role in pushing our desire for more. A pretty good read but could have been a little more concise.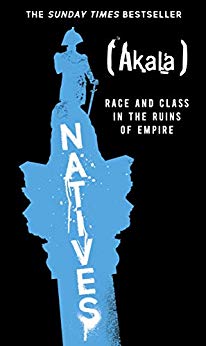 Natives: Race and Class in the Ruins of Empire by Akala
Excellent, well worth a read. A comprehensive look at our mindset towards race and class in Britain and where it comes from, and what the future might hold. This is one of a few intellectual commentaries on race in the UK that I have read this year.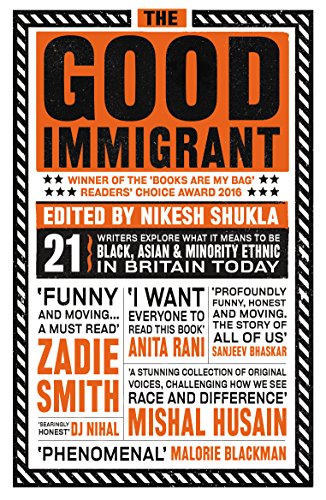 The Good Immigrant by Nikesh Shukla
Another great read. This isn't really by Nikesh Shukla, but is instead a collection of essays by several well known minorities in the UK. My favourite essay in the book was by Riz Ahmed, where he discusses how his career as an actor and going to auditions helped him deal with the special attention he gets at airport security.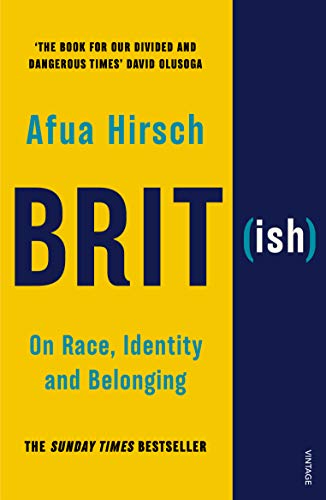 Brit(ish): On Race, Identity and Belonging by Afua Hirsch
Another great intellectual commentary on how we look at race and identity in modern Britain. It also captures a lot of the identity self questioning that many mixed race people experience. This is one of my personal favourites of 2018.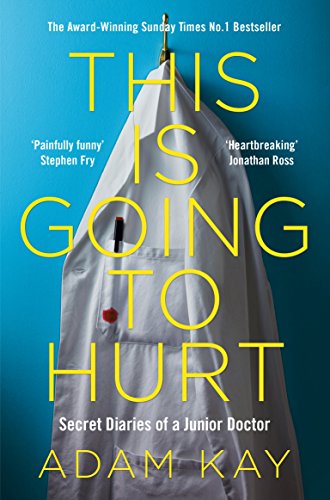 This is Going to Hurt: Secret Diaries of a Junior Doctor by Adam Kay
This first hand account of the first 5 years of a junior doctor's career in the NHS is a gripping read. I ploughed through this book in about 3 days. It's very easy to read, but is also compelling with its mixture of funny and incredibly sad accounts of the experiences of a junior doctor.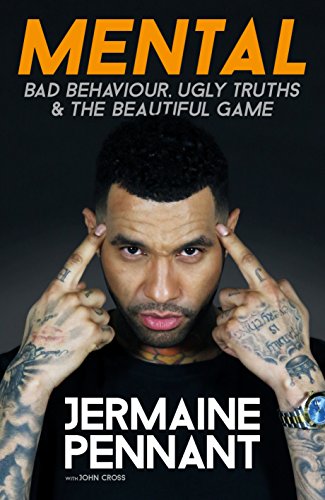 Mental - Bad Behaviour, Ugly Truths and the Beautiful Game by Jermaine Pennant
This is the only sports related biography I read in 2018. I picked it up because of genuine curiosity about the famous story of footballer Jermaine Pennant forgetting that he had left a car at a train station in Spain, and it staying there, running, in the car park, for a week before running out of fuel. Predictably, Pennant plays this whole episode down and claims that he did forget that the car was there as he was rushing back to the UK. However he does strongly claim that he did not leave the engine running. Immediately after this assertion, in the next paragraph, is a statement from Pennant's agent that contradicts this: "I know for a fact that he left that car running".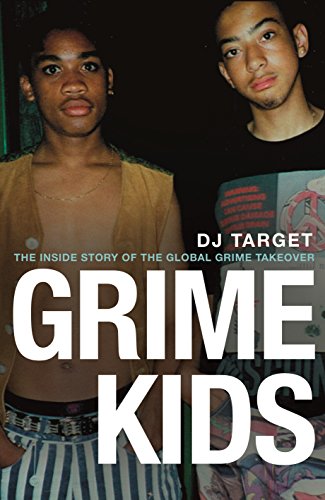 Grime Kids: The Inside Story of the Global Grime Takeover by DJ Target
One of several books covering the rise of Grime music that was released in 2018. This is a good coverage of some of the early artists in grime music emerging out of East London. Whilst it does not cover all grime artists, it gives you a good overview of some of the original members of grime collectives Pay As You Go, and Roll Deep. A good read if you want to know more about Grime music,