Using your own router with BT Infinity
18th Jan 2015
You don't need to use BT's supplied home hub with BT Internet.
BT used to supply Infinity customers with two pieces of equipment.
A BT Home Hub (router)
A VDSL (Very-high-bit-rate digital subscriber line) Modem
However, as the technology has improved, BT now supply Infinity customers with a single combined BT Home Hub (5 onwards), which contains both a router and a modem.
The nice thing about the old approach is that it meant it was easier to use your own hardware, which means more control.
Well, the good news is that you can still ditch the BT Home Hub, and use whatever router and modem combo that you like.
You essentially have two options:
Option 1 - A separate VDSL router and modem
This is the option I've gone for, and here's what I did.
Search on ebay for one of these: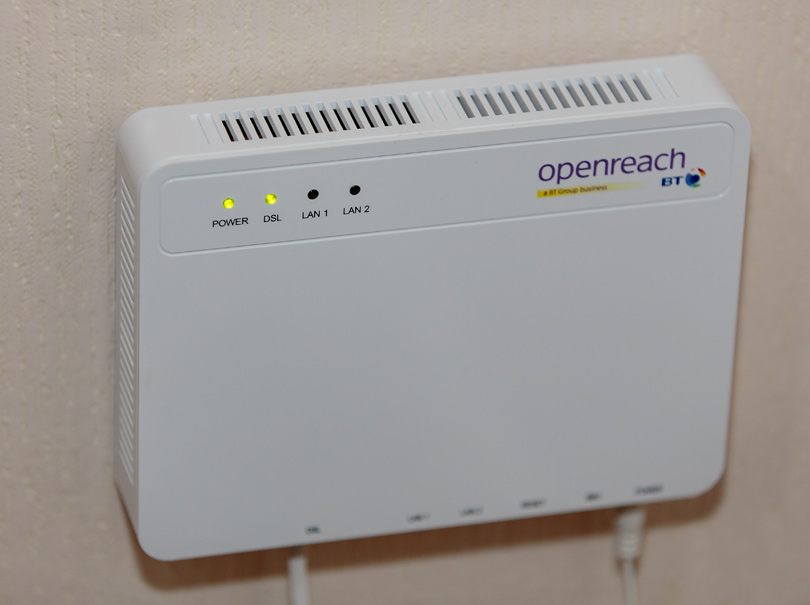 A BT Openreach VDSL modem. This link should get you what you are after.
Then, get yourself the best router that you can afford that supports PPPoE. I've gone for the Netgear R6300-100UKS AC1750 Dual Band Wireless Cable Router. It's awesomely powerful and has killerWiFi. Infact, the WiFi is so good that I've ditched my homeplug powerline WiFi boosters (5G ftw).
To get your internet working, you then just need to do the following.
Connect your VDSL modem into your phone line, via a filter of course
Connect your router to your modem using an ethernet cable
Jump onto your router's admin page. Enable PPPoE, and set your username to "bthomehub@btbroadband.com"
Browse the internet!
It's essentially the setup that is described in this diagram, just replace the BT Home Hub with a PPPoE router of your choice: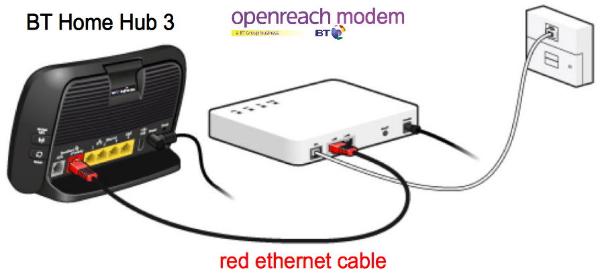 Option 2 - A combined VDSL router and modem
You can now get VDSL router and modems. Infact, they are easier to buy than VDSL modems. Here's a good search listing. The setup will be the same as the above, just without steps 1 & 2, and you will obviously connect the router directly to the phone line.
Conclusion
I would personally go with option 1.
Option 1 gives you much more flexibilty in terms of the physical location of your router. So, rather than it being stuck near your master socket, you can now have the router next to your master socket, and instead have your router somewhere more useful, like right in the middle of the house. All you then need to do is connect the router to the modem using an ethernet cable.
If you have any other tips, please post them in the comments.